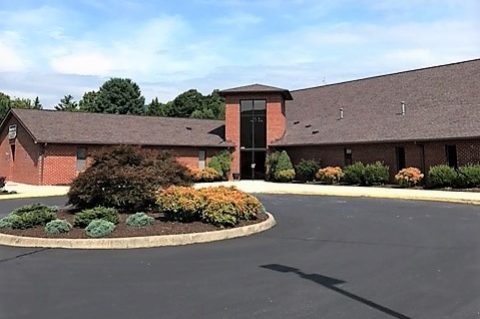 The Roanoke Seventh-day Adventist Church has been a presence in Roanoke, Virginia, since 1933. We are a friendly group of Christian believers who are always ready to welcome both members and guests.
We enjoy an informal Bible Café each Saturday morning at 9:00. Free hot and cold beverages and breakfast treats are served.
At 9:30 on Saturday mornings we begin Bible-focused study with groups for all ages from the youngest children on up! This time of Bible study is followed by our praise and worship service beginning at 11:15.  
You are invited to explore these pages as you learn more about our church, our beliefs, our people, and most of all, our Lord. 
We pray that, should you come by for a visit, your encounter with God and His family will renew your experience of joy and peace in your journey.
4120 Challenger Avenue, NE
Roanoke, VA 24012
540-977-0346 - Church Office
540-524-0973 - Pastor Andrew Raduly's Mobile
AndrewRa@pcsda.org - Pastor Andrew Raduly's Email
RoanokeSDAChurch@gmail.com - General Mailbox
Bible Café - Saturday Mornings at 9:00
Bible Study - Saturday Mornings at 9:30 for all ages
Worship - Saturday Mornings at 11:15
Links of Interest - Click on a title below:
First and Second Quarter Platform Schedule for 2019
Potomac Conference Sunset and Tithing Schedule for 2019